VALUE & SOLUTIONS
CONSTRUCTION
PARK ONE
High density residential development
Park One multi residential development, located in Macquarie Park Sydney has designed a stunning parkside residence that has brought splendour to Lane Cove National Park. These prestigious buildings have been designed to connect with nature and fuse the natural environment with everyday living, by creating warmth and escapism through intelligent interior design.
This grand project involved meticulous planning to create a striking architectural landmark. From conception to construction each stage involves resources that are of high quality, superior in performance and represent current trends.  
Plank floors are excited to supply a quality product for this project with our top of the range, European oak flooring. Our engineered timber floors are designed with exceptional strength and resistance making them an ideal application for heavy traffic areas. Additionally, the quality construction of the substrate has been designed to reduce the effects of expansion and contraction with changes in humidity, ideal for the Australian climate.
Developer: Golden Age
Architect: Turner
Interior Designer: DKO Architects
Builder: Icon construction
Installer: Topknot joinery and carpentry
Engineered timber floors: Plank floors
Plank floors specialise in commercial and multi residential, high density projects. Our core focus is working together with developers, designers, and builders to deliver a solution that brings their concept to life and exceed performance expectations. Featured here is a custom oak colour designed exclusively for Park One.
(Custom orders take approx. 12-14 weeks lead time)
With its refined elements and striking features, this remarkable development represents the epitome of contemporary design. Featured in this apartment is Rawma from our European oak collection channeling warmth and light with it's soft, blonde tones.
(Rawma is a stocked colour)
---
CONSTRUCTION
PROJECT OF THE MONTH
Spaces,
The Wentworth
Spaces, The Wentworth located in Perth have restored this old heritage landmark into a stunning office fitout. Taking up residence in the Wentworth Building, seen throughout is 'Roken" from our European oak range.
This impressive transformation is more than just a workspace; it is the next level of employee motivation when it comes to Spaces. The office fitout is designed to "increase maximum focus and enhance productivity in the work environment". The designer and builder involved with this project is Intermain who specialise with commercial interior refurbishments, fitouts and joinery.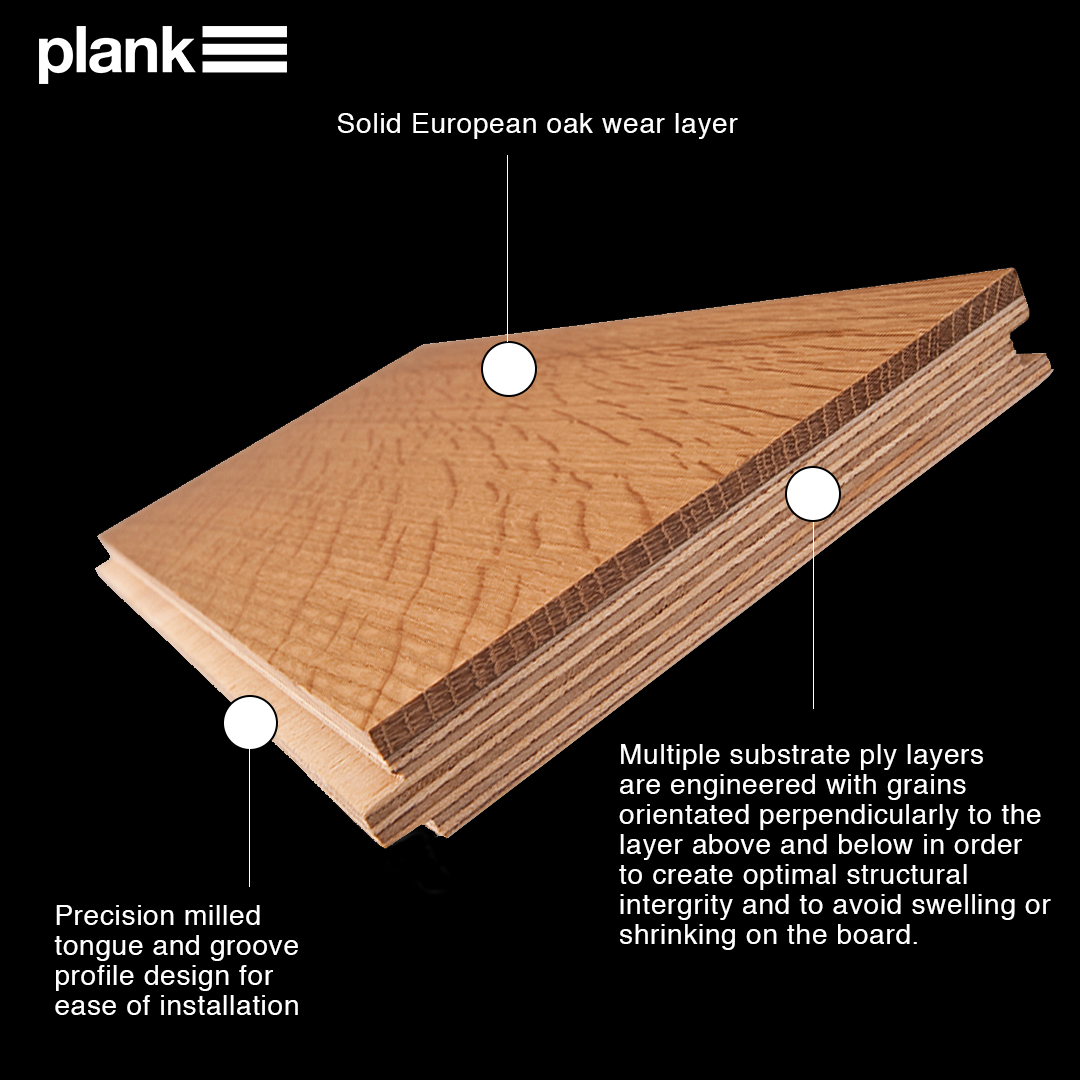 Plank engineered timber floors have been designed to withhold high traffic areas and make installation an easy process.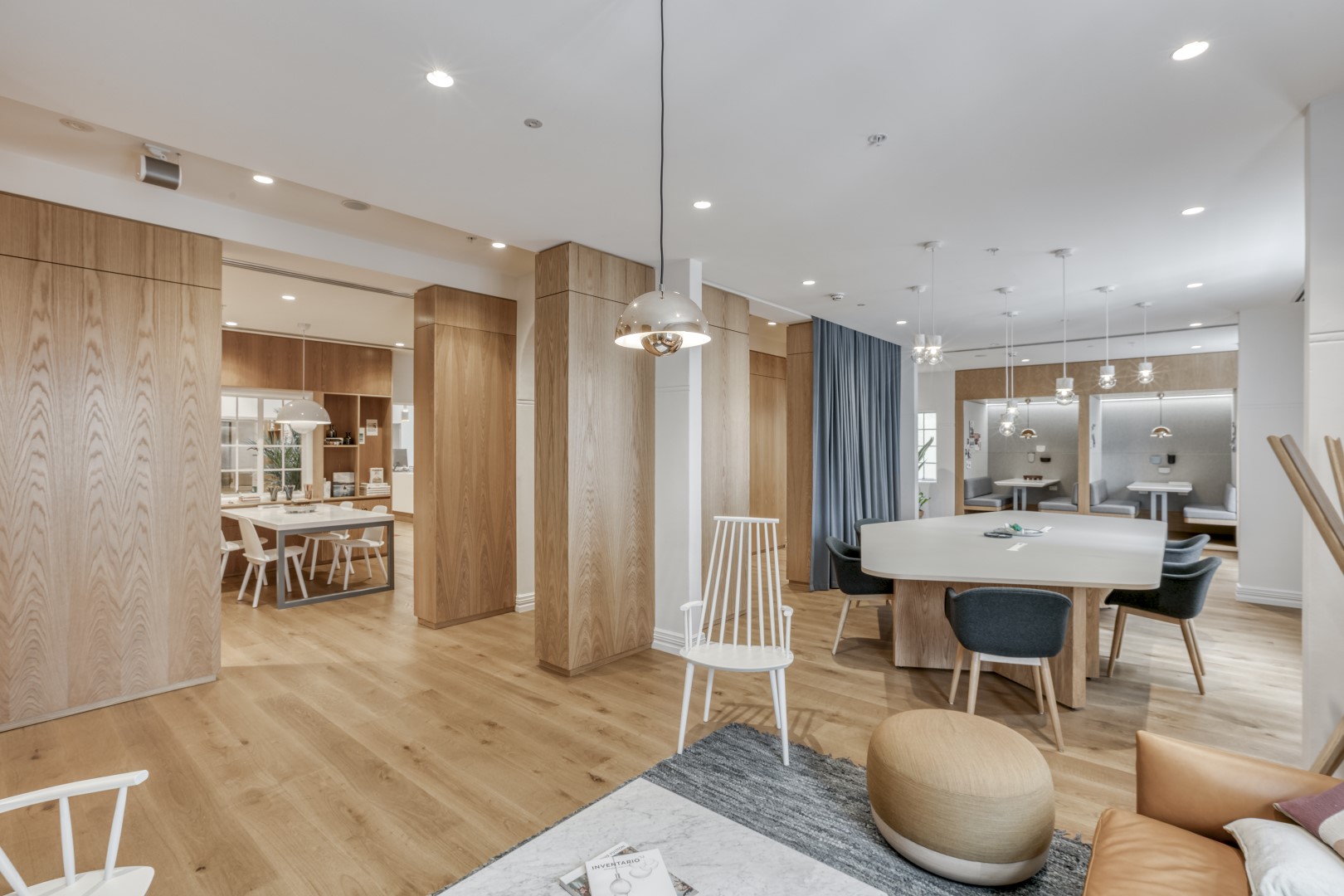 ---
LOOKING FOR
VALUE AND
SOLUTIONS?
The construction industry is often focused on so many aspects of a project that at times, all they need are products that are value for money and for suppliers to provide solutions. At Plank floors, it is our mission to manufacture quality products at cost-effective prices. Our aim is to provide solutions for your project and to help you get to the finish line!
CLICK TO VIEW OUR RANGE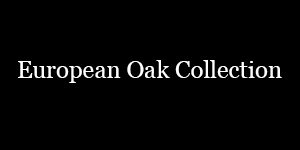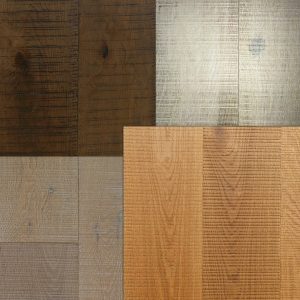 Need Solutions for
your Project?